So mother's day is almost here and unlike previous years (where I waited until Friday afternoon and then drove desperately to the mall to find something that didn't exist) I have my gifts taken care of this year. But maybe some of you are still pondering that perfect gift. Maybe your mom, sister, wife, or other women in your family have everything they need. Let me start off by saying a women never has everything she needs, kind of like the saying that a girl can never have too many pairs of shoes (or too much makeup in my case.) And of course it's the thought that counts. But it's also nice to get a little something special once in a while. Flowers are great and so are chocolates but something unexpected is just so much better.
So what to get you ask. Well let's brain storm. What does she like, what are her interests. I know some of you are tempted to go out and get her favorite perfume, she'll love that. Well if that's what you got the last ??? years then she's probably already loved it several times over especially because she has four bottles. Be a little adventurous and find a new scent that you know she will love just as much. My all time favorite perfume is Juicy Couture Couture Couture. But recently I tried Play by Givenchy and I love it. There's always room for something new in a woman's vanity.
Think of what she may need. A new mother always needs more hours in the day (well all of us do really) to get things done and mostly to sleep. She rarely thinks of herself. Give her the gift of time, whether it's a day out at the mall with her girlfriends, a day at the spa, or a day at home doing whatever she wants, (most likely sleeping) or nothing at all while you arrange a play date and a day out for you and the little bundle of joy. As much as you might be tempted to have a romantic dinner with her (which is also a great idea maybe arrange that too, on a different day of course) everyone needs some time to themselves without interruptions and new mothers just never seem to be able to fit that into their busy round the clock schedule.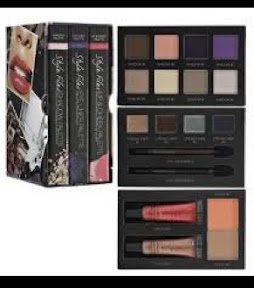 Another good idea for new mothers (mother in general) is a makeup palette that includes it all. Mothers just don't feel like they have the time to look pretty (especially not the the time they had pre baby) but that doesn't mean they can't. Urban Decay, Too Faced cosmetics, and Smashbox all make great palettes and kits that include an array of products to make any look easy. These products are available at Sephora and Ulta.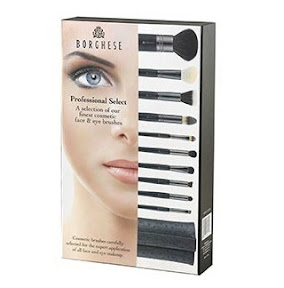 For the new makeup lover or just someone that's getting back into it, this Borghese brush set from Costco is perfect, inexpensive, and everything she will need for a full face of makeup. It comes with 10 brushes and a brush roll. And for just under $30 you can't beat it.
And finally for someone like myself that has enough makeup already but always loves trying more there's birchbox.com.
It's a yearly subscription service that sends out a box of randomly picked new on the beauty market sample size products every month for the serious beauty lover to try. It's $10 a month and perfect for those who love to try it before they buy it. And it's a gift that keeps on giving.
And if u really must go the traditional route and buy flowers and jewlery, don't forget to be creative and that a certain teal blue box always puts a smile on a woman's face.
Happy Mother's Day!!
- Posted using BlogPress from my iPhone